The coronavirus pandemic has impacted healthcare organizations on multiple fronts.
Obviously, there are incredible challenges with battling an unfamiliar disease. Patient volumes have spiked in certain regions, quickly overwhelming staff and resources. Those on the front lines are constantly at risk, given their regular exposure. And in the hardest-hit places, physicians have to make impossible life and death decisions.
At the same time, hospitals and health systems are struggling financially to stay afloat while addressing the demands of COVID-19. Many have had to drop revenue-generating procedures and activities that typically fund ongoing operations. We've already seen 29 hospitals declare bankruptcy since the start of the year. As the pandemic continues, this number is likely to rise.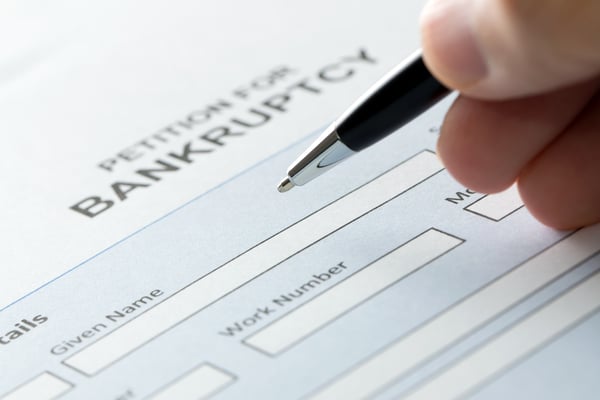 Many healthcare systems are facing Chapter 11 bankruptcy filings.
Hospitals Facing Cash Flow Challenges
The reality for many hospitals is to continue treating patients, coronavirus-related or otherwise, they need to modify their cash flow strategies. Capital budgets are getting slashed across the industry to prevent defaults on credit arrangements. All the while, OSHA and ASHRAE (American Society of Heating, Refrigerating, and Air-conditioning Engineers) are bolstering guidelines to prevent spread in workplaces and patient care environments. Specifically, ASHRAE has recommended upgrading HVAC filtration systems to MERV-13 or 14 filter ratings.
Most hospitals already have adequate air filtration in critical wards, like inpatient surgery and intensive care units. However, to limit the transmission of COVID-19, facilities managers need to consider air quality in other areas, such as laboratories, and especially in common areas like waiting rooms, lobbies, and cafeterias.
As hospital leaders impose capital spending limits, Facilities Management groups are likely to see their budgets shrink. These groups are responsible for maintaining safe work and care environments, yet they may be unable to follow ASHRAE's guidelines, given the cash flow challenges of fighting the coronavirus. We recognize that getting budget approval to improve HVAC performance for common areas is not an easy endeavor.